A Podcast dedicated to bringing you the latest Toku News in the craziest way possible, brought to you by your hosts ShukuenShinobi, DosmRider, and Jedimon. From toys to TV, they cover it all.
Episodes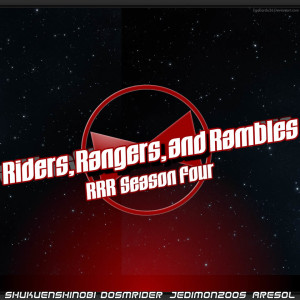 Saturday Aug 03, 2013
Saturday Aug 03, 2013
Let the Gaim pun titles...continue! Join us this week as we renter the world of Gaia Memories, and finally make our way out to cover Kamen Rider Gaim's incredibly extensive toy catalog. Seriously, that's a lot of toys. Cool toys though. We're all really excited. Anyway, join us as we discuss Kyoryuger 23, Wizard 45, Ultraman Ginga 3, Garo 17, and of course, our wide array of Ramble TIme shows, including the finale of Transformers Prime. Finally we wrap up with the Facebook Question of the Bi-Weeklyness. Enjoy!