A Podcast dedicated to bringing you the latest Toku News in the craziest way possible, brought to you by your hosts ShukuenShinobi, DosmRider, and Jedimon. From toys to TV, they cover it all.
Episodes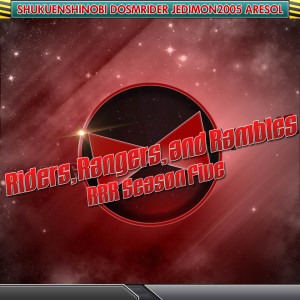 Saturday Feb 07, 2015
Saturday Feb 07, 2015
It's finally here! We got the episode a week early, just in time for you to watch it on Nick, and hear us talk about it the very same day! This is the most time relevant this Podcast has ever been. Join us as we tackle the hard hitting toku news (Rick Medina) going on this week! After that we kick back for some ToQger 45 and Drive 16 discussion. Then the main course hits with our very first Dino Charge discussion! Finally we wrap up with our daily dose of Flarrow, TMNT, and Parks & Rec.
---
Be sure to follow us on our twitter 
@TheRRRPodcast,
 and on our 
Facebook Page
! Both accounts are home to various threads and posts where you 
can voice your opinions on the latest news and episodes with a chance to be read on the show, so come chat with us!
---
Don't have iTunes or any other compatible music player? Here are some downloads!