A Podcast dedicated to bringing you the latest Toku News in the craziest way possible, brought to you by your hosts ShukuenShinobi, DosmRider, and Jedimon. From toys to TV, they cover it all.
Episodes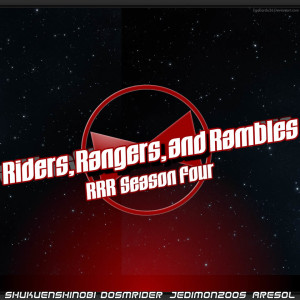 Saturday Aug 31, 2013
Saturday Aug 31, 2013
We missed the Power Rangers' 20th Birthday because it didn't fall on a Saturday. We also got visited by Kevin's girlfriend for the 1-Ups, because that was a thing. I'm pretty sure Kevin just cloned himself and made it a woman. Anyway, join us as we celebrate the 20th Anniversary of Power Rangers by hosting the Power Rangers Birthday Bonanza, where you asked us a series of PR related questions. Truely exciting, no? The show continues on with discussions of Garo, Pokémon, and Danball Senki, and finally wrapping up with the Facebook Question of the Bi-Weeklyness! Enjoy the laughs, enjoy the crude humor, and as always, enjoy the show. Hurray!